Uttar Pradesh
Travel Guide
When we talk about Uttar Pradesh tourism, an image of majestic monuments, mystical call of its mountains and lakes, and the religious fervour strikes to our mind. Go through the Uttar Pradesh travel guide and plan a wonderful tour to the land enfolded within the Himalayan ranges. There are a number of attractions and places to see in the state ranging from hills, lively rivers, vast landscapes, exotic wildlife and a number of adventure sports.
Uttar Pradesh tour and travel packages take you a remarkable journey of adventure, pilgrim centres and natural beauty. The state, from the Taj Mahal (symbol of love) to the confluence of the Ganga and Yamuna (the two most sacred rivers of India), has a lot to offer. It is blessed with the best of monuments, rich wildlife reserves and picturesque mountains and lakes.
Uttar Pradesh is a majestic land, offering breathtaking tourist attractions. It is the...
view details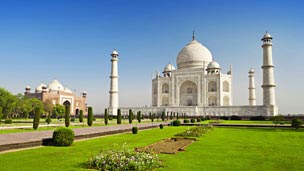 Visit the city of architectural wonders on the bank of river Yamuna that has always inspired...
view details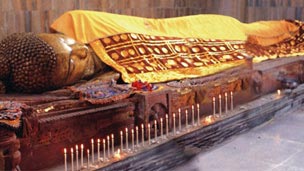 Kushinagar town is an esteemed pilgrimage center of the Buddhists which is located in the...
view details